1994 E-350 Ford Ambulance
View Full Size Photos
115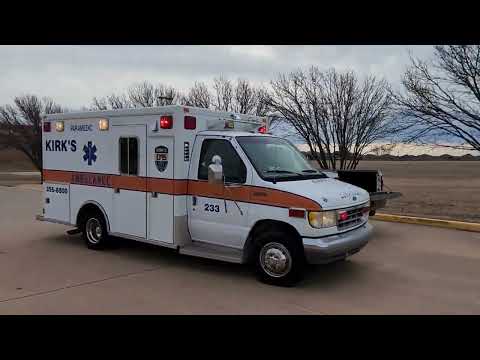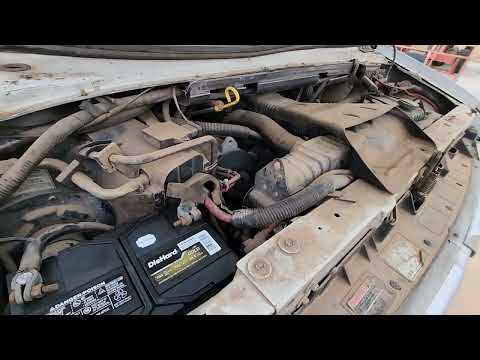 93 bids
A 8% Buyer's Premium will be added to the final Sales Price. All applicable taxes will be assessed based on the sum of the sales price and buyer's premium.
Completed
1994 E-350 Ford Ambulance
Inventory Number: GPA00627
Ambulance
1994
E-350
Ford
Vin: 1FDKE30M6RHC17853
95,306 Miles Shown on Odometer
LT 215/85 R16 Tires
Some Tires Show Weather Damage
Power Windows
Power Locks
Flashers and Work Lights on Ambulance Box
Missing Center Beacon Lights
Heat & A/C Unsure of Operation
Automatic Transmission
Dual Rear Wheels
7.3L Diesel Engine
Siren Control & Flasher Control
Siren Was Not Working When Inspected
Had to be Jumped to Start
Ambulance Was Used for Training Purposes at Great Plains Technology Center
---
Lot Documents
DISCLAIMER:
Great Plains Auction explicitly disclaims any responsibility or liability for the condition, quality, or any other aspect related to livestock or equipment sold at our auctions. All transactions are conducted at the buyer's own risk, and we encourage thorough inspections before making any purchases. Great Plains Auction acts solely as a platform for buyers and sellers, and any issues or concerns arising from the sale of livestock or equipment are the sole responsibility of the involved parties. Participants are advised to exercise due diligence and make informed decisions during the auction process.
Seller
Great Plains Technology Center
, Oklahoma
United States
Email:
Jneeley@greatplains.edu
Bid Increments
| From Amount | Up To | Bid Increment |
| --- | --- | --- |
| --- | $1,000.00 | $10.00 |
| $1,000.00 | $10,000.00 | $100.00 |
| $10,000.00 | $50,000.00 | $500.00 |
| $50,000.00 | $9,999,999.00 | $1,000.00 |
Bid History
Date/Time
Bidder
Winning Bid
5529 (Oklahoma)
$3,600.00

Top Bid

5643 (Oklahoma)
$3,500.00
5529 (Oklahoma)
$3,400.00
5643 (Oklahoma)
$3,300.00
5529 (Oklahoma)
$3,200.00
5643 (Oklahoma)
$3,100.00
5529 (Oklahoma)
$3,000.00
5643 (Oklahoma)
$2,900.00
5529 (Oklahoma)
$2,800.00
5409 (Oklahoma)
$2,700.00
5529 (Oklahoma)
$2,600.00
5409 (Oklahoma)
$2,500.00
5529 (Oklahoma)
$2,400.00
5487 (Oklahoma)
$2,300.00
5529 (Oklahoma)
$2,300.00
5487 (Oklahoma)
$2,200.00
5643 (Oklahoma)
$2,100.00
5487 (Oklahoma)
$2,000.00
5643 (Oklahoma)
$2,000.00
5487 (Oklahoma)
$1,505.00
5643 (Oklahoma)
$1,405.00
5487 (Oklahoma)
$1,305.00
5274 (Oklahoma)
$1,205.00
5582 (Arkansas)
$1,105.00
5608 (Texas)
$1,100.00
5582 (Arkansas)
$1,000.00
5608 (Texas)
$990.00
5582 (Arkansas)
$980.00
5608 (Texas)
$970.00
5582 (Arkansas)
$960.00
5608 (Texas)
$950.00
5582 (Arkansas)
$940.00
5608 (Texas)
$930.00
5582 (Arkansas)
$920.00
5608 (Texas)
$910.00
5582 (Arkansas)
$900.00
5274 (Oklahoma)
$890.00
5582 (Arkansas)
$880.00
5274 (Oklahoma)
$870.00
5582 (Arkansas)
$860.00
5274 (Oklahoma)
$850.00
5582 (Arkansas)
$840.00
5274 (Oklahoma)
$830.00
5582 (Arkansas)
$820.00
5274 (Oklahoma)
$810.00
5582 (Arkansas)
$800.00
5529 (Oklahoma)
$790.00
5274 (Oklahoma)
$780.00
5529 (Oklahoma)
$770.00
5487 (Oklahoma)
$760.00
5529 (Oklahoma)
$750.00
5509 (Oklahoma)
$700.00
5529 (Oklahoma)
$700.00
5509 (Oklahoma)
$640.00
5487 (Oklahoma)
$630.00
5518 (Oklahoma)
$620.00
5513 (Oklahoma)
$610.00
5274 (Oklahoma)
$510.00
5487 (Oklahoma)
$500.00
5490 (Texas)
$500.00
5487 (Oklahoma)
$330.00
5490 (Texas)
$320.00
5487 (Oklahoma)
$310.00
5490 (Texas)
$300.00
5487 (Oklahoma)
$290.00
5274 (Oklahoma)
$280.00
5487 (Oklahoma)
$270.00
5274 (Oklahoma)
$260.00
5487 (Oklahoma)
$250.00
5274 (Oklahoma)
$240.00
5487 (Oklahoma)
$230.00
5274 (Oklahoma)
$220.00
5487 (Oklahoma)
$210.00
5274 (Oklahoma)
$200.00
5487 (Oklahoma)
$190.00
5274 (Oklahoma)
$180.00
5487 (Oklahoma)
$170.00
5274 (Oklahoma)
$160.00
5487 (Oklahoma)
$150.00
5274 (Oklahoma)
$140.00
5487 (Oklahoma)
$130.00
5274 (Oklahoma)
$120.00
5487 (Oklahoma)
$110.00
5274 (Oklahoma)
$100.00
5487 (Oklahoma)
$90.00
5274 (Oklahoma)
$80.00
5487 (Oklahoma)
$70.00
5274 (Oklahoma)
$60.00
5487 (Oklahoma)
$50.00
5274 (Oklahoma)
$40.00
5487 (Oklahoma)
$30.00
5274 (Oklahoma)
$20.00
5487 (Oklahoma)
$10.00