Bidding on GPA00752 1956 Chevrolet Bel Air has been disabled due to inventory error.
View Full Size Photos
142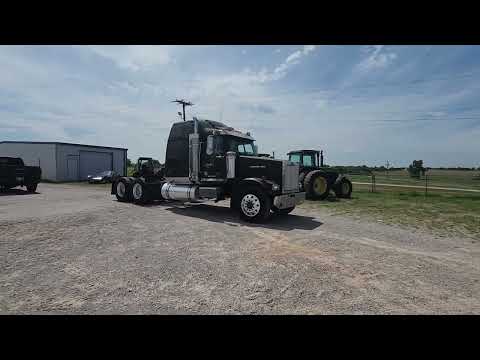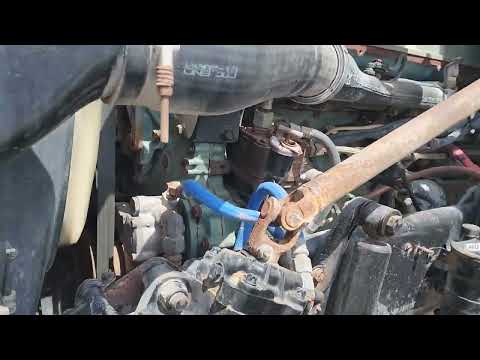 121 bids
A 8% Buyer's Premium will be added to the final Sales Price. All applicable taxes will be assessed based on the sum of the sales price and buyer's premium.
Completed
2005 Western Star Truck
Inventory Number: GPA00730
VIN: 5KJJRECK16PV32050
Miles: 95,986.9 showing
11R 24.5 Tires
13 Speed Eaton Fuller Transmission
Detroit 60 Series Motor
Engine Brake
Cruise Control
Sleeper w/bed
Slider 5th Wheel
Inter axle lock
Air Bag Dump Switch
Power Passenger window
Manual Driver window
Headache rack
Dual 125 gal. Fuel Tanks
Cloth Seats
---
Lot Documents
DISCLAIMER:
Great Plains Auction explicitly disclaims any responsibility or liability for the condition, quality, or any other aspect related to livestock or equipment sold at our auctions. All transactions are conducted at the buyer's own risk, and we encourage thorough inspections before making any purchases. Great Plains Auction acts solely as a platform for buyers and sellers, and any issues or concerns arising from the sale of livestock or equipment are the sole responsibility of the involved parties. Participants are advised to exercise due diligence and make informed decisions during the auction process.
Seller
Kory Huck / Great Plains Auction Representative
Chickasha, Oklahoma 73018
United States
Bid Increments
| From Amount | Up To | Bid Increment |
| --- | --- | --- |
| --- | $1,000.00 | $10.00 |
| $1,000.00 | $10,000.00 | $100.00 |
| $10,000.00 | $50,000.00 | $500.00 |
| $50,000.00 | $9,999,999.00 | $1,000.00 |
Bid History
Date/Time
Bidder
Winning Bid
6132 (Oklahoma)
$23,500.00

Top Bid

6738 (Arkansas)
$23,000.00
6132 (Oklahoma)
$22,500.00
7023 (Oklahoma)
$22,000.00
6132 (Oklahoma)
$21,500.00
7023 (Oklahoma)
$21,000.00
6132 (Oklahoma)
$20,500.00
7023 (Oklahoma)
$20,000.00
6132 (Oklahoma)
$19,500.00
7023 (Oklahoma)
$19,000.00
6132 (Oklahoma)
$18,500.00
7023 (Oklahoma)
$18,000.00
6132 (Oklahoma)
$17,500.00
7023 (Oklahoma)
$17,000.00
6132 (Oklahoma)
$16,500.00
7023 (Oklahoma)
$16,000.00
6132 (Oklahoma)
$15,500.00
7023 (Oklahoma)
$15,000.00
6132 (Oklahoma)
$14,000.00
6127 (Oklahoma)
$13,500.00
6132 (Oklahoma)
$13,000.00
6127 (Oklahoma)
$12,500.00
6127 (Oklahoma)
$9,200.00
6040 (Texas)
$9,100.00
6127 (Oklahoma)
$9,000.00
6040 (Texas)
$9,000.00
6127 (Oklahoma)
$8,000.00
6040 (Texas)
$7,900.00
6127 (Oklahoma)
$7,800.00
6040 (Texas)
$7,700.00
6127 (Oklahoma)
$7,600.00
6095 (Oklahoma)
$7,500.00
6127 (Oklahoma)
$7,100.00
6040 (Texas)
$7,000.00
6127 (Oklahoma)
$6,600.00
6040 (Texas)
$6,500.00
6127 (Oklahoma)
$6,400.00
6040 (Texas)
$6,300.00
6127 (Oklahoma)
$6,200.00
6040 (Texas)
$6,100.00
6127 (Oklahoma)
$6,000.00
6040 (Texas)
$5,900.00
6127 (Oklahoma)
$5,800.00
6040 (Texas)
$5,700.00
6127 (Oklahoma)
$5,600.00
6040 (Texas)
$5,500.00
6127 (Oklahoma)
$5,200.00
6040 (Texas)
$5,100.00
6127 (Oklahoma)
$5,000.00
6040 (Texas)
$4,900.00
6127 (Oklahoma)
$4,800.00
6040 (Texas)
$4,700.00
6127 (Oklahoma)
$4,600.00
6040 (Texas)
$4,500.00
6127 (Oklahoma)
$4,000.00
6040 (Texas)
$3,900.00
6127 (Oklahoma)
$3,800.00
6125 (Missouri)
$3,700.00
6040 (Texas)
$3,600.00
6095 (Oklahoma)
$3,500.00
6040 (Texas)
$3,500.00
6095 (Oklahoma)
$3,400.00
6040 (Texas)
$3,300.00
6095 (Oklahoma)
$3,200.00
6040 (Texas)
$3,100.00
6738 (Arkansas)
$3,000.00
6040 (Texas)
$3,000.00
6738 (Arkansas)
$2,900.00
6040 (Texas)
$2,800.00
6738 (Arkansas)
$2,700.00
6040 (Texas)
$2,600.00
6738 (Arkansas)
$2,500.00
6040 (Texas)
$2,400.00
6738 (Arkansas)
$2,300.00
6040 (Texas)
$2,200.00
6738 (Arkansas)
$2,100.00
6040 (Texas)
$2,000.00
6738 (Arkansas)
$1,600.00
6040 (Texas)
$1,500.00
6040 (Texas)
$830.00
6074 (Texas)
$820.00
6040 (Texas)
$820.00
6074 (Texas)
$810.00
6030 (Oklahoma)
$800.00
6037 (Texas)
$750.00
6037 (Texas)
$710.00
6030 (Oklahoma)
$700.00
6037 (Texas)
$610.00
6030 (Oklahoma)
$600.00
6037 (Texas)
$510.00
5984 (Oklahoma)
$500.00
5359 (Oklahoma)
$500.00
5984 (Oklahoma)
$410.00
5985 (Oklahoma)
$400.00
5984 (Oklahoma)
$400.00
5985 (Oklahoma)
$390.00
5984 (Oklahoma)
$380.00
5985 (Oklahoma)
$370.00
5984 (Oklahoma)
$360.00
5985 (Oklahoma)
$350.00
5984 (Oklahoma)
$340.00
5985 (Oklahoma)
$330.00
5984 (Oklahoma)
$320.00
5985 (Oklahoma)
$310.00
5984 (Oklahoma)
$300.00
5984 (Oklahoma)
$230.00
5985 (Oklahoma)
$220.00
5984 (Oklahoma)
$210.00
5985 (Oklahoma)
$200.00
5984 (Oklahoma)
$190.00
5985 (Oklahoma)
$180.00
5984 (Oklahoma)
$170.00
5985 (Oklahoma)
$160.00
5984 (Oklahoma)
$150.00
5985 (Oklahoma)
$140.00
5984 (Oklahoma)
$130.00
5985 (Oklahoma)
$120.00
5984 (Oklahoma)
$110.00
5985 (Oklahoma)
$100.00
5984 (Oklahoma)
$30.00
5985 (Oklahoma)
$20.00