Onan Generator/Engine Set
View Full Size Photos
38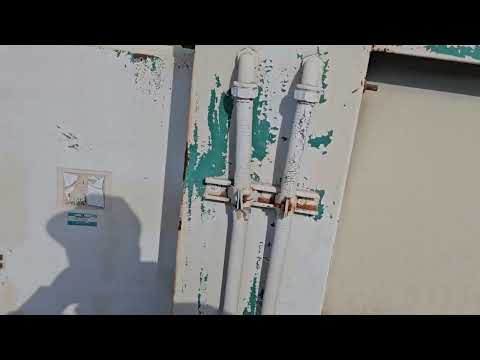 94 bids
A 8% Buyer's Premium will be added to the final Sales Price. All applicable taxes will be assessed based on the sum of the sales price and buyer's premium.
Completed
Onan Generator/Engine Set
Inventory Number: GPA01002
Engine:
400 Cummins Big Cam
1981
Starts and Runs
Radiator Hoses - No Leaks
Generator
Model: 250DDFM-17R 24738M
Serial:1820632811
KW 3 Phase 250
KVA 312.5
Exhaust in good shape
Hour Meter works on Generator and Engine
Hours showing 1551
Well Maintained
Originally from Hospital in Ada, OK
Skid Mounted and Enclosure Lockable
---
Lot Documents
DISCLAIMER:
Great Plains Auction explicitly disclaims any responsibility or liability for the condition, quality, or any other aspect related to livestock or equipment sold at our auctions. All transactions are conducted at the buyer's own risk, and we encourage thorough inspections before making any purchases. Great Plains Auction acts solely as a platform for buyers and sellers, and any issues or concerns arising from the sale of livestock or equipment are the sole responsibility of the involved parties. Participants are advised to exercise due diligence and make informed decisions during the auction process.
Seller
Woods Dirt Contractors
Ada, 74820
United States
Bid Increments
| From Amount | Up To | Bid Increment |
| --- | --- | --- |
| --- | $10.00 | $1.00 |
| $10.00 | $100.00 | $5.00 |
| $100.00 | $500.00 | $10.00 |
| $500.00 | $1,000.00 | $25.00 |
| $1,000.00 | $3,000.00 | $50.00 |
| $3,000.00 | $5,000.00 | $75.00 |
| $5,000.00 | $10,000.00 | $100.00 |
| $10,000.00 | $15,000.00 | $150.00 |
| $15,000.00 | $20,000.00 | $200.00 |
| $20,000.00 | $50,000.00 | $250.00 |
| $50,000.00 | $100,000.00 | $500.00 |
| $100,000.00 | $999,999,999,999,999.00 | $1,000.00 |
Bid History
Date/Time
Bidder
Winning Bid
6233 (Oklahoma)
$8,300.00

Top Bid

6023 (Oklahoma)
$8,200.00
6233 (Oklahoma)
$8,100.00
6023 (Oklahoma)
$8,000.00
6233 (Oklahoma)
$7,925.00
6023 (Oklahoma)
$7,825.00
6233 (Oklahoma)
$7,725.00
6023 (Oklahoma)
$7,625.00
6233 (Oklahoma)
$7,525.00
6023 (Oklahoma)
$7,425.00
6233 (Oklahoma)
$7,325.00
6023 (Oklahoma)
$7,225.00
6233 (Oklahoma)
$7,125.00
6023 (Oklahoma)
$7,025.00
6233 (Oklahoma)
$6,925.00
6023 (Oklahoma)
$6,825.00
6233 (Oklahoma)
$6,725.00
6023 (Oklahoma)
$6,625.00
6233 (Oklahoma)
$6,525.00
6023 (Oklahoma)
$6,425.00
6233 (Oklahoma)
$6,325.00
6023 (Oklahoma)
$6,225.00
6233 (Oklahoma)
$6,125.00
6023 (Oklahoma)
$6,025.00
6233 (Oklahoma)
$5,925.00
6023 (Oklahoma)
$5,825.00
6233 (Oklahoma)
$5,725.00
6023 (Oklahoma)
$5,625.00
6233 (Oklahoma)
$5,525.00
6023 (Oklahoma)
$5,425.00
6233 (Oklahoma)
$5,325.00
6023 (Oklahoma)
$5,225.00
6233 (Oklahoma)
$5,125.00
6023 (Oklahoma)
$5,025.00
6233 (Oklahoma)
$4,950.00
6023 (Oklahoma)
$4,875.00
6233 (Oklahoma)
$4,800.00
6023 (Oklahoma)
$4,725.00
6233 (Oklahoma)
$4,650.00
6023 (Oklahoma)
$4,575.00
6233 (Oklahoma)
$4,500.00
6023 (Oklahoma)
$4,425.00
6233 (Oklahoma)
$4,350.00
6023 (Oklahoma)
$4,275.00
6233 (Oklahoma)
$4,200.00
6023 (Oklahoma)
$4,125.00
6233 (Oklahoma)
$4,050.00
6023 (Oklahoma)
$4,000.00
6023 (Oklahoma)
$3,975.00
6233 (Oklahoma)
$3,900.00
6023 (Oklahoma)
$3,825.00
6233 (Oklahoma)
$3,750.00
6023 (Oklahoma)
$3,675.00
6233 (Oklahoma)
$3,600.00
6023 (Oklahoma)
$3,525.00
6233 (Oklahoma)
$3,450.00
6023 (Oklahoma)
$3,375.00
6233 (Oklahoma)
$3,300.00
6023 (Oklahoma)
$3,225.00
6233 (Oklahoma)
$3,150.00
6233 (Oklahoma)
$2,750.00
6023 (Oklahoma)
$2,700.00
6233 (Oklahoma)
$2,650.00
6238 (Oklahoma)
$2,600.00
6233 (Oklahoma)
$2,550.00
6238 (Oklahoma)
$2,500.00
6233 (Oklahoma)
$2,500.00
6238 (Oklahoma)
$2,450.00
6233 (Oklahoma)
$2,400.00
6238 (Oklahoma)
$2,350.00
6233 (Oklahoma)
$2,300.00
6238 (Oklahoma)
$2,250.00
6233 (Oklahoma)
$2,200.00
6238 (Oklahoma)
$2,150.00
6233 (Oklahoma)
$2,100.00
6238 (Oklahoma)
$2,100.00
6233 (Oklahoma)
$2,050.00
6238 (Oklahoma)
$2,000.00
6233 (Oklahoma)
$1,750.00
6238 (Oklahoma)
$1,700.00
6233 (Oklahoma)
$1,650.00
6238 (Oklahoma)
$1,600.00
6228 (Oklahoma)
$1,550.00
5369 (Oklahoma)
$1,500.00
6228 (Oklahoma)
$1,450.00
5369 (Oklahoma)
$1,400.00
6228 (Oklahoma)
$1,350.00
5369 (Oklahoma)
$1,300.00
6228 (Oklahoma)
$1,250.00
5369 (Oklahoma)
$1,200.00
6228 (Oklahoma)
$1,150.00
5369 (Oklahoma)
$1,100.00
6228 (Oklahoma)
$1,050.00
5369 (Oklahoma)
$1,000.00